74LS641 Transciever Interface Circuit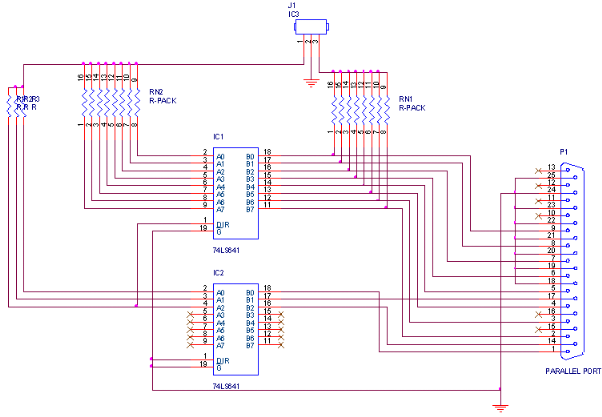 Components
IC1 – 74LS641
IC2 – 74LS641
IC3 – 74LS33
C1 – DB25 connector
R – 2.2K?

74LS641 is an octal transciever for converting 5 to 3.3v and back.
74LS33 is a 3.3 Voltage Regulator.
DB25 is the parallel port male connector to attach to the Parallel Port.
2.2k Resistors are pull up resistors.
Tags:
PC Interface
,
Circuit
,
74LS641
,
74LS33
,
DB25
,